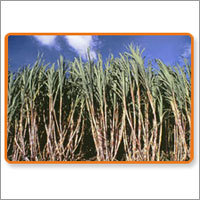 Price And Quantity
100 Kilograms

250.00 - 1000.00 INR/Kilograms
Trade Information
200 Kilograms Per Week

7 Days
Product Description
Sugar Process Chemicals
We, at BONNAFIDE CHEMICALS manufacture and supply high grade industrial
Sugar Process Chemicals
that act as an ideal assistance in hygienic processing and polishing of sugar. The extra ordinary purity and excellent properties of our sugar processing chemicals make them the ideal option available in the market. We offer wide array of sugar processing chemical to cater to different needs of our diverse clientele.
Advantages :
Ultimate purity
High effectiveness
Timely delivery of voluminous amounts chemicals
Made from premium and safe chemicals
Applications :
Biocide (Q.A.C.)
Biocide (D.T.C.)
Advantages of Using Biocide :
It is a unique formulation of biotechnology driven compound developed to inhibit the growth of micro-organism responsible for creating heavy loses to the sugar factories by sugar inversion.
It is highly effective in controlling all types of bacteria such as leuconostoc mesentroides, bacillus, lactobacillus, aerobector aero genes, micrococcus, streptococcus that are responsible for sugar inversion.
It is effective over mesophillic bacteria and thermophillic acid forming bacteria. It also controls the formation of dextran in any substance.
Viscosity Reducer (POLYMER BASE) :
Viscosity Reducer is a highly effective chemical that acts as a viscosity reducer for cane sugar syrups. It finds various applications with various chemical characteristics.
It is highly effective polyacrylate based viscosity reducer chemical that is formulated to reduce viscosity of sugar syrup during pan and massecuite.
It is an effective formulation of polyacrylate polymer, which highly increases sugar manufacturing efficiency by better lubrication, purging, better circulation of pans, increases centrifugal efficiency, less boiling time and reduced content of ash.
Advantages :
Improves Circulation
Shortens Boiling Time
Improves Sugar Recovery
Aids Purging
Reduces Ash Content
Lubricates Crystals Effectively
Sugar Luster Chemical
Scale Inhibitor For Evaporator
Our Scale Inhibitors is a polyacrylate, which unlike polyphosphates has an excellent hydrolytic stability. When used at threshold levels our Scale Inhibitors effectively inhibits the precipitation of many scale-forming minerals and also modifies the crystal morphology. Both these properties plays key role in keeping heat exchanger or evaporator surfaces scale-free. BONNACHEM 802 exhibit a threshold inhibition property whereby a few parts per million can stabilize hundreds or thousands of times as many scale-forming ions. Surface absorption of polymers on the growth sites of scale-forming crystal is the most plausible explanation of the mechanism for crystal growth inhibition and distortion.
Defoamer / Antifoam
"To inhibit and suppress the foam floated during various processes in the industry it is the main task Antifoam carries out. The product is working on the principle of surface tension.
Contents of Antifoam
ANTIFOAM contains organic phosphates, sulphonated oils with suitable additives and stabilizers in it. The product is a ready to use 100% active organic defoamer, which contains no water or solvents to cut the activity. It has demonstrated excellent performance in the following applications: Fermentation, Distillation, Paper Processing, Latex, Adhesives and Sugar Industry as well as Effluent Processing. It is a long lasting, fast penetrating system that demonstrates excellent stability to salts, pH change and temperature.
Sugar Chemicals Used :
BONNACHEM 1075 Sugar Luster Chemical : BONNACHEM 1075 is a liquid pan boiling aid specially formulated to give an extra shine to sugar.
BONNACHEM 1051 Color Precipitant : BONNACHEM-1051 is a cationic poly electrolyte in liquid form used as a decolorizing agent for syrups/ juices.
BQUICK FLOC (FLOCCULANT) : BQUICK FLOC has been traditionally the product of choice for use as a flocculent in the clarification and filtration of sugar cane juice. BQUICK FLOC was developed to increase settling rate and thereby reducing the retention time in the clarification stage. Because, the use of the product will depend on local conditions, laboratory trials are strongly recommended.
BQUICK FLOT (FLOATING AGENT) : BQUICK FLOAT is a very effective product for float formation .Because, the use of the product will depend on local conditions, laboratory trials are strongly recommended.
Enter Buying Requirement Details